Franchising Opportunities

Deer Solution® - Repellent Service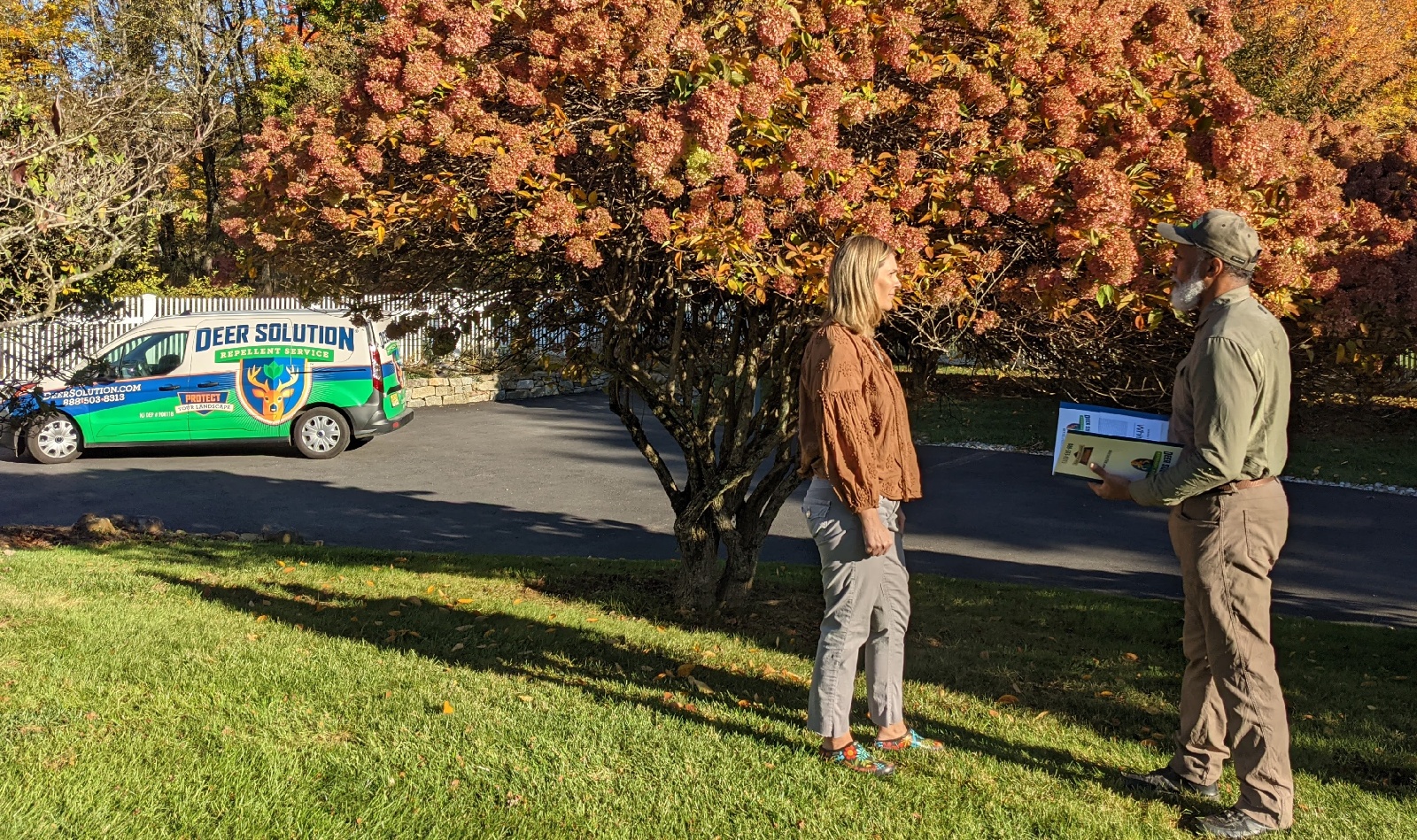 Run a Business

Without All the Hassle
Let Deer Solution Be Your Partner
✔️ Stay Out of the Office
✔️ Be Active in Your Community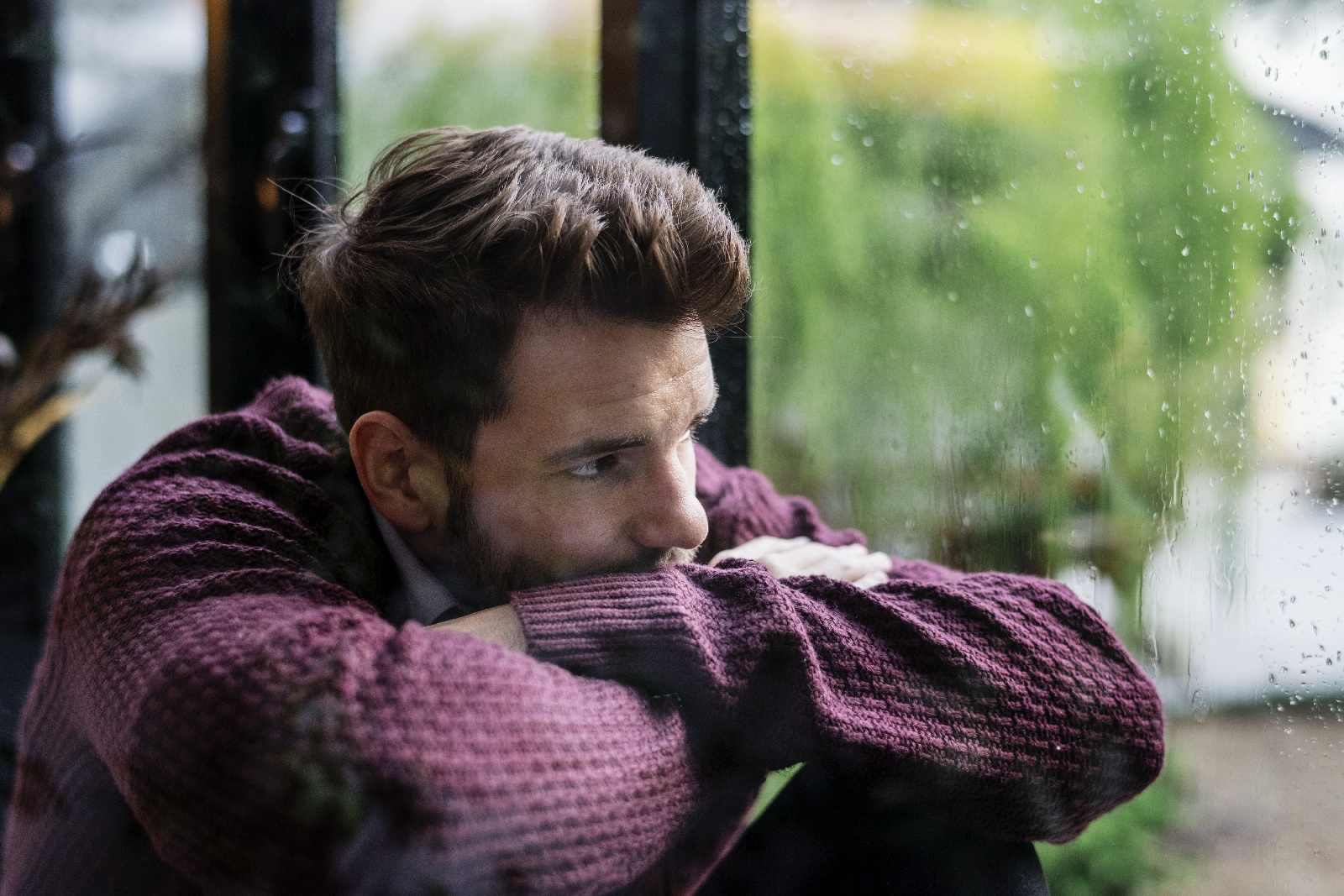 Finding a year-round business that brings in recurring revenue?

Feeling like you're wasting time in the office, instead of being out in the community growing your business?

Being overwhelmed by what it takes to start a business in a new industry?
How Deer Solution Can Help
Our Repellent Service is needed year round to protect landscapes from deer damage. Our all natural proprietary spray is family, pet and environmentally friendly.
Our turn-key operation comes with extensive Back-End Support. Stop worrying about customer support, billing or closing sales, just focus on growing your business.
Our thorough training programs for franchisees are well established from over 40 years in the deer control industry. We've seen it all, and we're here to help.
We get it - starting a business can be tough
So many business owners struggle doing all the jobs necessary to run a thriving business.
At Deer Solution we know that homeowners want to take pride in how their landscape looks. In order to do that, they need a service to help protect their landscape from deer damage. We believe everyone deserves to get the full value out of their landscape. We understand how frustrating it can be when deer devastate plantings which is why Deer Solution has been successfully helping homeowners protect their landscapes for over 40 years. Our proprietary, all-natural spray repellent is applied monthly to properties with just a backpack sprayer, and is family, pet and environmentally friendly. Deer Solution offers franchisees a year-round, home-based service model with monthly recurring revenue.
Deer Solution works hard to make sure our franchisees feel supported. Our Extensive Sales and Support team works alongside franchisees. This gives franchisees additional time in the field working with customers, building relationships within the community, and growing their businesses. No more being stuck in the office playing phone tag and stuffing bills into envelopes. Our home-based concept means that franchisees don't have to worry about leases and expensive buildouts. Best of all, we pioneered the deer control industry over 40 years ago and we offer our franchisees an unmatched level of knowledge in this brand new industry.
Kris has been an entrepreneur ever since he was a young boy. Kris started his first business in highschool, selling fire-starting equiptment to outdoor enthusiasts and boy scouts, earning him roughly $30,000 in recurring annual revenue by the time he left for college. At the age of 27, Kris and his wife, Jaime, purchased her parents' family-run service business, and turned it into a successful regional enterprise with national name recognition. For Kris, being an entrepreneur is about solving problems and being innovative. In addition to leading Deer Solution, Kris enjoys helping other entrepreneurs through their own journeys, including working regularly with his franchisees, and mentoring high school and college students, helping them bring their ideas to the next level.
Jaime grew up in the deer control industry, watching and helping with the day-to-day activity of her parent's deer control business as her father pioneered the industry. Stuffing envelopes with her mother, being quizzed on plant names and driving around with her father while he pointed out customer properties were some of her earliest memories. In 2008, Jaime and her husband purchased her parents' company. As Kris and Jaime looked to expand the business, Jaime created a website and started investing time in social media, while taking care of customer service phone calls and billing. Today, she works on brand alignment and awareness. Jaime's history with the company gives her a unique perspective on how much potential there is for franchisees of Deer Solution.
Meet the rest of our Leadership Team:

Director of Franchising Development

Norm brings 30 years of Fortune 500 management experience to Deer Solution. He graduated from the University of Delaware with a business degree and continued working on his MBA at the University of Colorado. Norm has a proven track record of overachieving goals through his focus on the details, coupled with his contagious enthusiasm and energy. Norm joined Deer Solution in December 2014 as the Director of Sales and Development, working directly with customers as well as networking and developing relationships within the Green Industry community. Today he works with those interested in exploring the Deer Solution brand, helping them through the exploratory process, answering questions and eventually assiting with the onboarding of new franchisees.
Franchise Sales & Development
Bob has spent over 40 years working in the green industry. After receiving a degree in Ornamental Horticulture, Bob spent 15 years working for his family landscape business. After purchasing a local wholesale nursery, Bob soon realized that deer damage was becoming a major problem for so many homeowners. In 1998, Bob started his own deer repellent service company. Over the years, Bob began spending less time out in the field where he wanted to be, and more time on paperwork, and in January 2016, Bob made the decision to sell his business. Three years later, Bob joined the Deer Solution team focusing on Sales and Community Development. Today Bob works with franchisees out at their locations teachig them the tools they need to be successful within their community.
Operations and Training Manager
Brian joined Deer Solution in July of 2008, starting at the ground level as a service technician. Brian's skills and dedication were quickly recognized as he worked his way up from working out in the field to Operations Manager of multiple corporate owned territories, as well as becoming the Franchise Operations and Training Manager. Brian currently holds pesticide licenses in five states, and his hands-on knowledge of how the service model runs gives him the perspective and authority to deal with any problems or questions that arise– most likely with an amusing story to go along with it.
Heather joined the Deer Solution team in June of 2018. Starting out as a Customer Service Representative, she brought with her some impressive organizational skills and the ability to chat with customers like they were old friends. Always striving to do more, Heather's dedication to the company, quickly paved the way to Office Manager and current Franchise Administrator where she works with franchisees to ensure that franchisees and their customers are receiving exceptional service from the Deer Solution Sales and Support Center as well as supporting franchisees in their community outreach.
Jaime's father, Jim Messina, started a deer damage control business after customers at his nursery expressed concerns over their plants being eaten by deer.
Kris and Jaime purchased the service business from Jaime's parents, and expanded the business into a larger New Jersey territory.
Rebranded the company to create Deer Solution® as we expanded into New York.
Continuing to grow, we added field technicians and expanded to offer services in Pennsylvania.
Our Founders assessed the last two-year's of growth - now covering 5 states – New Jersey, Pennsylvania, New York, Maryland and Delaware and started the process to franchise Deer Control.
Our FDD is final and franchise ownership opportunities became available. Fifteen territories are sold within the first two months.
We are looking for franchise owners who match our Philosophy of doing business and embody our Core Values. At Deer Solution®, our Founders, Leadership team and field technicians all follow the same mantras, every day.

OurCore Values - A.R.R.I.V.E

Embracing change as an opportunity to improve.
Reacting quickly and effectively to any situation.
Having regard for the feelings, rights, privacy and property of ourselves and others.
Always being trustworthy and honest.
Being resourceful and flexible as situations change or challenges arise.
Setting the bar that others strive to attain.
To provide customers with outstanding service. To be the authority on deer damage control services.
To become the foremost deer damage control service provider with independent franchise owners across the country.

We invite you to learn more about Deer Solution® and to meet our team along your journey of entrepreneurship and to become a franchise owner serving homeowners in your community.
We would like you to review the key areas of our initial investment as per our 2022 Franchise Disclosure Document. We also offer insight into the ongoing support which enables us to help Deer SolutionⓇ owners to launch and develop their market/territory

Initial Fees & Investment Terms

Initial Fees & Investment Terms

included in startup investment range

* Multiple Territory packs available.
Ongoing Fees & Investment Terms

Initial Fees & Investment Terms

included in startup investment range

Ongoing Fees & Investment Terms

*Also invest 7% of Gross Sales in local advertising and marketing with a min $25,000/year.
Ongoing Fees & Investment Terms

Fast start up with our 1 Week long, pre-opening training program. This is conducted in our Fairfield, NJ based training center and branch office. Here we cover daily operations, our proprietary technology platforms, working with the Sales and Support Center, local marketing programs, financial management and managing the overall business.

Join us to learn our best practices, proven systems for efficient operation and how to quickly launch your business. Here, you will get to know the franchise support team and key suppliers who are supporting you and your Deer Solution® Business.

After this pre-opening training, we are here for you. Our team provides ongoing support services with our back office services, a Sales and Support Center, and our technology platforms. We offer on-going training and as a franchise owner, you have our ongoing guidance to develop, grow and become an active part of your community - making your customers happy as they enjoy their beautiful gardens and landscaping year-round.

Frequently Asked Questions

Q. What are the startup costs and what do they include?

A. Currently, the range of investment is from $97,282 to $133,377 which includes the $40,000 initial franchise fee. Other estimated costs include 3rd party professional advisory fees, insurance and 3-months of working capital.
Q. How much space do I need for my Deer Solution Business - do I need a warehouse or leased office?
A. You can operate from a home-office but we'll review your options with you.
Q. How long does it take to launch?
A. You should be able to launch in as few as 2 to 4 months, it depends on how quickly you complete the pre-opening steps, branding your service vehicle and attend training.
Q. Do I have to be an owner operator?

A. Yes, we want our owners to be actively involved, but some may hire a general manager in addition to field service technicians to support day-to-day operations.
Q. Can I own more than one territory?

A. Yes. Some owners will be approved as multi-unit operators - Additional territories are discounted depending on the number of territories.
Q. How many employees are needed to operate a Deer Solution®?

A. 0 - To start you don't have to hire any employees, add technicians as you grow.
Q. How much will the business make in a year?

A. That is up to you! We provide a detailed Financial Performance Representation, called an Item 19 in our Franchise Disclosure Document which highlights affiliate performance and history. This can be a useful to help you evaluate the revenue potential for your Deer Solution® business.
Chat with us on a phone call
Decide if you would like to learn more about Deer Solution® and what it takes to launch – Complete our Confidential Questionnaire to receive our Franchise Disclosure Document (FDD)
Visit us to Discover more about ownership - Meet the Team at Deer Solution®
Final review with our leadership team - qualified candidates will be Awarded a Deer Solution® Franchise
Start the onboarding process
Launch your own Deer Solution® Business.

Learn More About Deer Solution - The Authority In Deer Control™

THIS OFFERING IS MADE BY PROSPECTUS ONLY
Deer Solution Franchising LLC © 2022. All rights reserved. Deer Damage Expert™ is a registered certification trademark provided by DeerDamage.com.
Notice Regarding Franchise Referrals
Deer Solution shall pay the referrer $5,000 for each successful referral, where a successful referral is defined as a referral who becomes a Deer Solution franchisee. Previously submitted referrals from any source are not eligible for payment to the referrer. Deer Solution shall pay the referrer within thirty (30) days of a successful franchise agreement between Deer Solution and the referred party.

Notice Regarding Franchise Offers and Sales
This information is not intended as an offer to sell, or the solicitation of an offer to buy, a franchise. It is for information purposes only. Currently, the following states regulate the offer and sale of franchises: California, Hawaii, Illinois, Indiana, Maryland, Michigan, Minnesota, New York, North Dakota, Oregon, Rhode Island, South Dakota, Virginia, Washington, and Wisconsin. If you are a resident of or want to locate a franchise in one of these states, we will not offer you a franchise unless and until we have complied with applicable pre-sale registration and disclosure requirements in your state. Franchise offerings are made by Franchise Disclosure Document only.